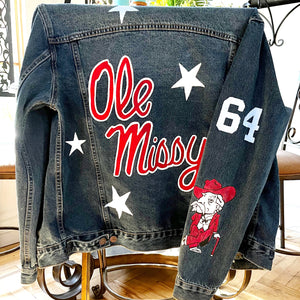 How it Works
Thank you for shopping small!
1. Choose a jacket from one of the collections.
2. Fill in all the information - be as specific as possible, so I can make the jacket of your dreams!
3. If you would like to add bleach, rips, studs or rhinestones to your jacket, please add those to your cart under "Add A Little Bit of Spice."
4. If you have your own original ideas add the Design Deposit to your cart & I will get in touch with you as soon as possible to start creating your masterpiece.
**Please note jackets may take 4-6 weeks. There is a $20 fee to have the jacket within 2 weeks of the order date. If you want to rush the order please add "Rush Order" to cart and let me know when you need it by in the notes at checkout.
All sales are final and cannot be returned or exchanged.
Happy shopping!!
Keeping Up With Selfish by Soph
---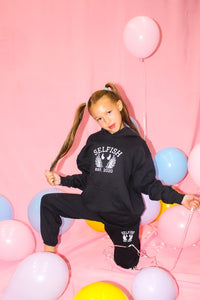 Shot on August 7th, 2021 by Sophia Janotha.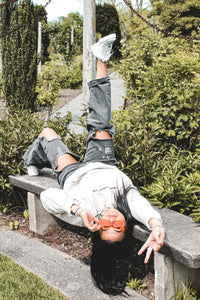 Shot on May 16th at Farmingdale State College Teaching Gardens. Photographer: Sophia Janotha Models: Alexandra Janotha, Aliyah Petrone, Ryan Willix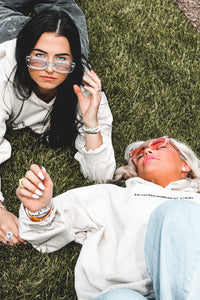 View "The Heartbreakers' Club" photoshoot.
Thank you to those who have supported this journey; most especially, my amazing & generous parents, my beautiful sister, and the woman who has mentored me & pushed me everyday, Dana Novello. None of this would have been possible without any of you.